Home>>Fun Items>>Mobile Office Kit
Mobile Office Kit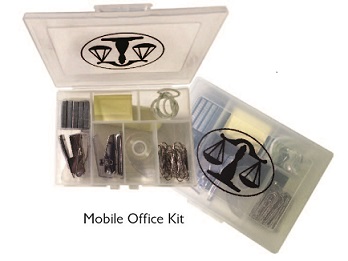 This mobile office kit is a perfect gift item for your clients or co-workers.
It is beautifully imprinted with the Scales of Justice on the lid and fits easily into a briefcase or purse.
The clear frosted plastic case allows the contents to be viewed without opening.
Kit contains all of your necessary supplies: staples, stapler, hole punch, scotch tape with dispenser, rubber bands, sticky notes and paper clips.
Size: 4-3/4" x 3-3/8"