Placing An Order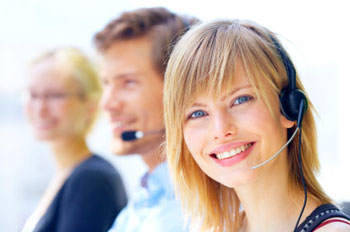 Checking an Order - To check on an order that you have already placed with us, call 1.800.631.6989 and press 0 or you can e-mail your inquiry to customerservice@pengad.com. If possible, please provide your account number when inquiring.
Opening an Account - When you place your first order with Pengad, we will assign you a personal account number. Check or credit card must prepay your first order. We accept Visa, MasterCard, Discover and American Express Cards. Future orders may be billed to your account or charged to your credit card.
Payment - Payment is due 30 days from the date of invoice. All balances that are unpaid past 30 days are subject to a 1-1/2% service charge per month. We accept cash, checks, Visa, MasterCard, Discover and American Express Cards. A bank fee of $20.00 will be charged for any returned checks.
Invoices - You will receive an invoice in the mail for any purchase that is not paid by a credit card. Deposits placed or advance payments made toward your orders are not reflected on your invoice. Payment of unpaid portion of invoice is due 30 days from date of invoice. Emailed invoices are available upon request.
Monthly Statements - An end-of-the-month statement will be sent to accounts with balances more than 30 days old.
Minimum Order - We have no minimum dollar order amount. Minimum product quantity may apply depending on product packaging.
Delivery - Due to material shortages and supply chain disruption, orders may be delayed. We ship freight prepaid and add the charges to your invoice. Whenever possible, we'll ship to you from our location that is closest to you but certain items may only be available in one warehouse and will be shipped from there.
UPS Next Day Air, UPS 2nd Day Air & UPS 3 Day Select Service are available when your order is "ready" to be shipped. Deliveries are made Monday through Friday. Your merchandise may not ship the same day that you place your order. If you need your order by a specific time, please call our Customer Service Department at (800) 631-6989.
Delivery time after your order has been shipped.

Delivery typically by 10:30 a.m.

Delivery typically by end of day

Delivery based on distance
to destination.

Delivery based on distance
to destination.
Custom Printed/Custom-Made Items - Whenever possible, we will ship your order within 21 working days. Special order materials may take longer but we will be happy to quote you a delivery time when you place your order. If you need your order by a specific date, let us know when you place your order and we will do whatever we can to get it to you quickly. We will ship exact quantities whenever possible but all custom items may be overshipped or undershipped by 10% and billed accordingly.
Proofs - We will provide up to two free pre-production paper proofs at your request with any order of a personalized product. Additional proofs are $15.00 each.
Overruns & Underruns - Whenever possible, we will ship exact quantities ordered. However, it is virtually impossible to stop high speed manufacturing equipment and press machinery at specific quantities. We reserve the right to overship or undership up to 10% and bill accordingly.
Canceling order - To cancel an order please call (800) 631-6989 and press 0 for Customer Service.
Returns - Stock products may be returned within 30 days of purchase with prior authorization. All returns must include an authorization number given to you by our Customer Service Department. Returned products must be in new condition with original packaging and materials (defective items exempted). Returns may be subject to a restocking fee of $25.00 plus freight. A restocking fee of 25% will be charged when returning open packages of tabs or other specialty items. Returns of custom-made or imprinted merchandise ordered by you in error cannot be accepted. All claims for shortages, errors, or defective material must be made within 30 days from date of invoice.
Damaged Merchandise - If you receive merchandise that is damaged or defective, please let us know immediately. Do not discard any merchandise or packaging. Call (800) 631-6989 and press 0 for Customer Service.
Trademarks - EasyLock, QuickCharge, SmartWriter, StenoRam, Stentura, Diamante, élan Cybra and élan Mira are trademarks and registered trademarks of Stenograph, L.L.C. Flash and Stylus are trademarks and registered trademarks of Advanced Translations Technology. Willcopy is a registered trademark of Weyerhaeuser. Brother, Canon, Epson, GBC, HP, Konica Minolta, Kyocera, Lexmark, OKI, Panasonic, Ricoh, Samsung, Sharp, Toshiba, Xerox, and Xerox Tektronix are registered trademarks and are the property of their respective owners. All other trademarks, product names, company names, and logos are the property of their respective owners.
Artwork - Electronic artwork files can be e-mailed in one of the following file formats: pdf, ai, eps, or tif. To reproduce well, the artwork should be crisp and clear with a resolution no less than 300 dpi. We cannot accept photocopies, fax transmissions, MSWord, Power Point, Publisher, gif, and png files. These formats are too low quality to ensure you a quality print. Vector art is preferred since it provides the best quality and allows images to be resized without loss of sharpness and detail. All text should be converted to outlines, curves or paths. Include any linked image files if those images aren't already embedded in the final art file. E-mail to: graphics@pengad.com.
Ink Colors - For ink other than our standard colors, we will need a PMS number to match. Additional charges may apply, please call or write our sales department for a quote.
Prices - We attempt to have all prices correct, but changes and errors occur. Pengad reserves the right to change any price at any time and is not responsible for typographical errors. Please call or write to verify any information you need.
Production Time - Turnaround time for imprinted jobs is 21 business days. Production time will begin after the receipt of complete order or after the proof is approved. For multi-color imprints add 2 days to normal production time.
Warranty - Pengad warrants all products sold by us to be free from defects in material and workmanship under normal use for a period of ninety (90) days from the date of original purchase.