The people at Pengad are committed to the production of quality products and quality services for the legal community. A good portion of our success is due to reaching out and listening to you.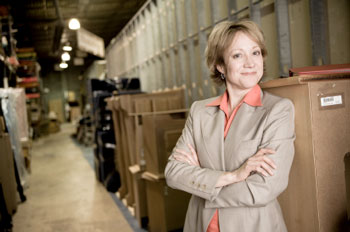 Automatic Shipments - Receive your supplies when you need them by prearranging a schedule of shipments at intervals according to your needs. Automatic Shipment saves you time and worry about running low on supplies.
Free Inventory Storage - Take advantage of our quantity discounts when you order in large quantities. At no extra charge, we'll warehouse your merchandise until you need it shipped to your office. This is a great way to get the fastest delivery and lowest cost on your custom printed items.
Imprinting/Personalization - Our in-house Printing Services Department can provide you with printing proofs for all personalized items quickly and inexpensively. We also have format/layout guides for most of our products to help you select the image that is right for you.
Pengad Plus - Our unique purchasing program that allows you to earn special discounts on many Pengad products. Your discounts are based on an annual dollar purchase, so you automatically receive the highest quantity discount prices.
Purchasing Guide - Pengad's exclusive computerized Purchasing Guide details your account purchases and is provided at no charge. Your personal purchasing guide gives you the controls you need to manage your purchasing dollars.
Research and Development - Our R & D Department is a direct result of your professional input. This input allows us to keep up with your progressive career needs. Custom imprinting, in-house graphic layout and design, and our manufacturing capabilities enhance our ability to bring new products to you quickly and cost effectively.